Here at Bushy Beard coffee, we're passionate about coffee. Our aim is to share this passion with you. Bushy Beard Coffee is a hub, as we like to call it, and is all about, you guessed it, coffee. We set up our coffee hub to enable you to get the very best out of those delicious caffeinated (or decaffeinated) beverages, taking the time to review the best products on the market right now. We wanted to create a platform that contains information that is both reliable and trustworthy, we believe we've done just that.   
Check out our reviews now and discover products you probably didn't know you needed.   
If you have any queries about Bushy Beard Coffee, we'd be happy to help out. Visit our Contact Us page and give us an email, we look forward to hearing from you.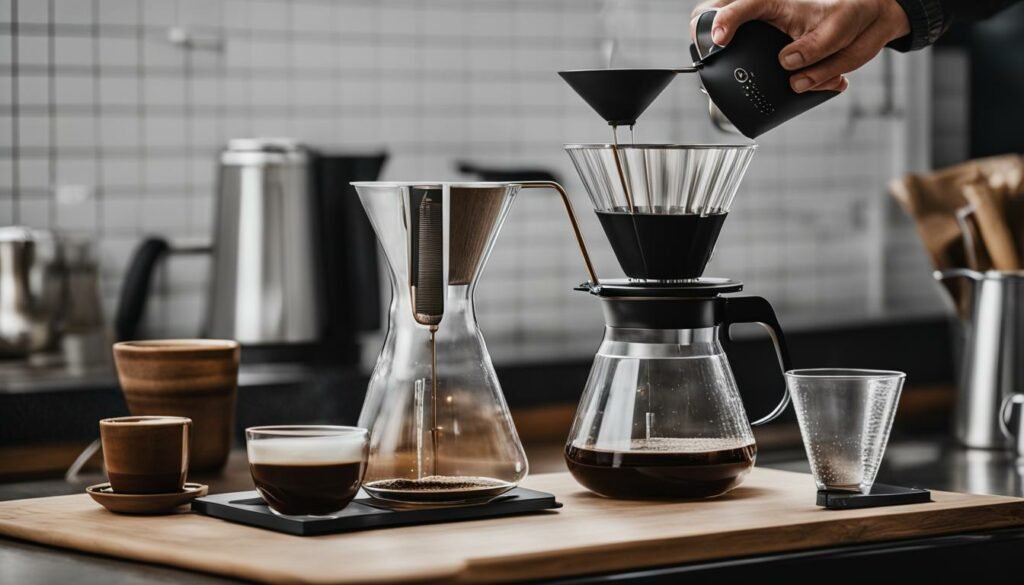 Finding the ideal pour-over coffee ratio is crucial for brewing the perfect cup of coffee. Using a consistent coffee-to-water ratio is recommended, with a general rule of 1:17 (coffee-to-water weight ratio). For example, for a Chemex, you would use 42 grams of coffee and approximately 700 grams of water. However,...