Dave and Ben, A.K.A, the coffee dream team. It was their love for coffee that brought them together and of course the fact they worked together at a ahem, large, chain coffee house. This aside, they wanted to share their love of coffee with the rest of the world and that's where Bushy Beard Coffee comes in. Bushy Beard Coffee is a creation born from their passion and drive to ensure you get the very best out of your coffee.  
Both starting in a popular coffee house together, at the same time, would you believe, they have 15 years of experience in the coffee industry. They literally live, breathe, and drink coffee (maybe a bit too much). Their knowledge of the history, the process, the products are second to none giving you confidence in all hints and tips and of course reviews.
Coffee addict and self-confessed obsessive with all things Java, Dave loves to write about coffee nearly as much as he enjoys drinking it. Can always be found no more than 2 feet away from a fresh brew!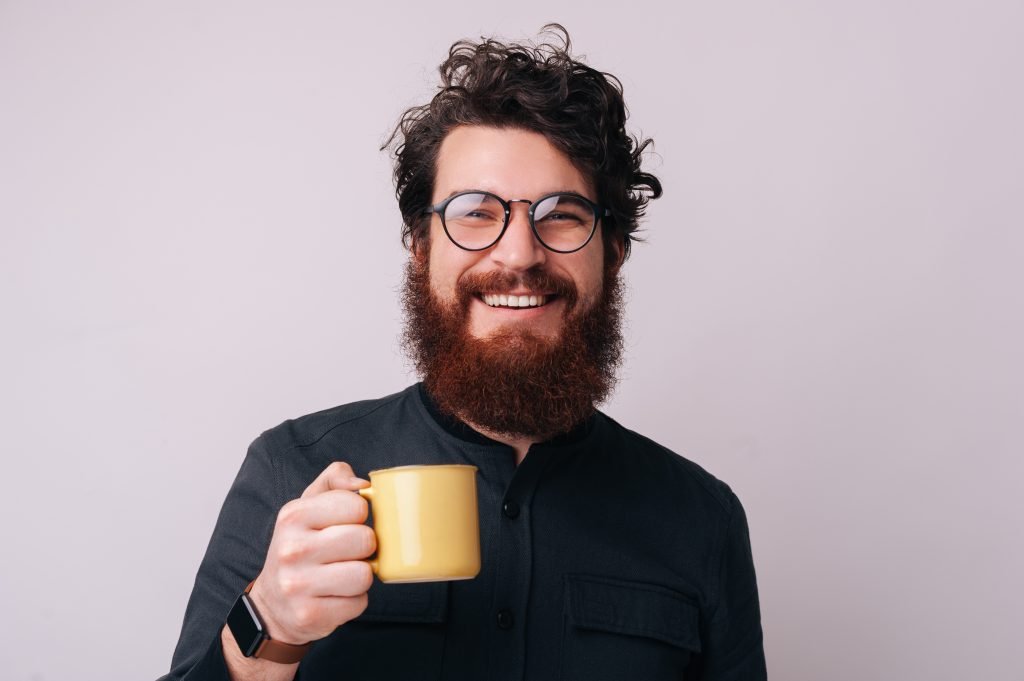 The more refined, sensible (and slight less hirsute) half of BushyBeard Coffee. Ben loves fine roasts, strong dark coffee and quiet time spent with a good book.