As a barista, I know a thing or two about coffee machines. In the 10 or so years that I have been practicing my art, I've tested out dozens of different models, and I always have my eye on the latest and greatest brewing technology. In this blog post, I'll be sharing my top five picks for the best coffee machines under $200. Whether you're a French press fan or an espresso aficionado, there's sure to be a machine on this list that's perfect for you.
Of course, with so many different coffee machines on the market, it can be hard to know which one to choose – especially when you're on a budget. ISo, as well as making my recommendations, in this blog post, I'll also walk you through some of the things you should look for when choosing a cheap coffee machine so that you can make the right decision.
When it comes to finding a cheap coffee machine, there are a few things you'll want to keep in mind. Let's go over what they are.
What To Look For
First, think about what type of coffee you like to drink. If you're someone who enjoys a lot of different types of coffee, then you'll want to make sure that the machine has different settings so that you can make your favorite drinks. Of course, if you only drink one type of coffee, say espresso, then you might be able to get away with a simpler machine. There are three main types of coffee machines: espresso, drip, and pod. Espresso machines are more expensive than drip or pod machines but they make better-tasting coffee. Drip coffee machines are less expensive but they make weaker coffees. Pod coffee machines use pre-packaged coffee pods and they are the least expensive option.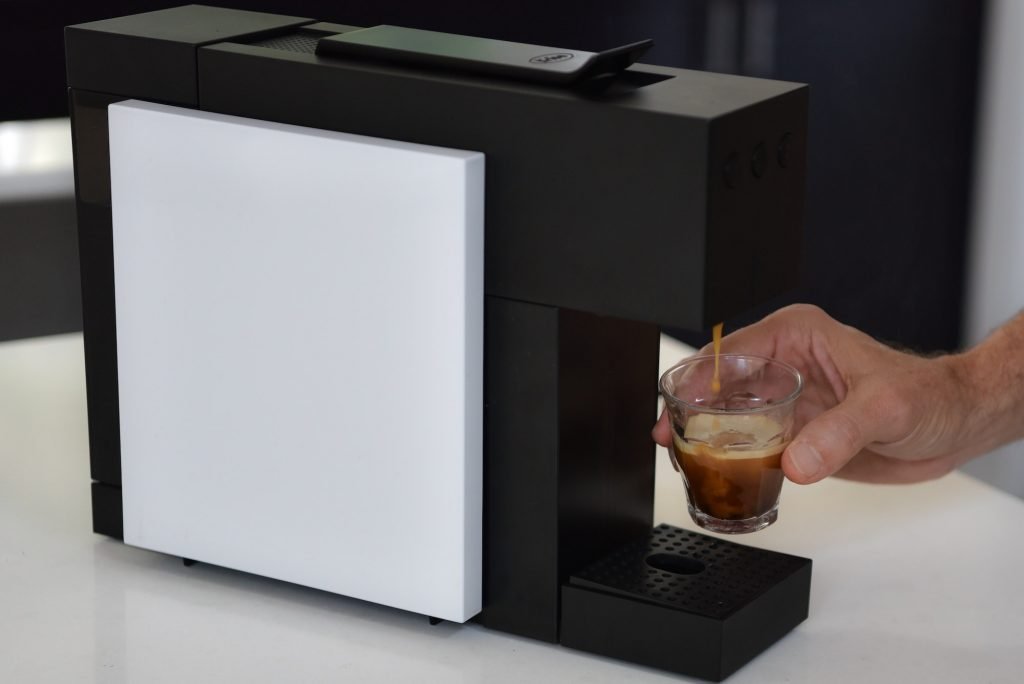 Next, consider how much coffee you drink every day. If you're someone who only drinks one cup of coffee in the morning, then you won't need a big, complex, all-singing-and-dancing machine. However, if you like to have coffee throughout the day or entertain guests frequently, then you might want to consider something a bit more capable.
Finally, take into account any special features that you might want from your coffee machine. For example, some people like machines that grind their beans fresh while others prefer machines that come with built-in milk frothers. Cheap coffee machines may not have all the features offered by more expensive models but they should still have basic features like an automatic shut-off, adjustable brewing temperature, and a water filter. More expensive models may also have additional features like an automatic milk frother or a built-in grinder. Choose a model that has all the features you need. Consider what features are most important to you and then use that as part of your decision-making process.
The final thing to consider is the brand of the coffee machine. There are many brands of cheap coffee machines available in the market but not all brands offer good quality products. It is important to do some research and read reviews before choosing a brand. Choose a brand that has good reviews and offers good customer service in case you have any problems with your machine.
By keeping these factors in mind – the type of coffee you like to drink, how much coffee you drink in a day, and any special features you might want – narrow down your options and choose the best machine for your needs and budget.
Ok, good, so now we know what to look for when buying a coffee machine under $200, let's take a look at my 5 top picks.
Top 5 Coffee Machines Under $200
#1: Gevi 20 Bar Compact Professional Espresso Coffee Machine with Milk Frother/Steam Wand for Espresso, Latte and Cappuccino
Looking for a top-quality espresso machine that doesn't take up a lot of counter space? Well, my #1 pick, the Gevi 20 Bar Compact Professional Espresso Coffee Machine, is the perfect choice for home or office use. This stylish machine features a 35-ounce removable water tank, making it easy to fill and clean. The powerful 20-bar pump pressure system delivers delicious espresso, latte, and cappuccino every time. Plus, the built-in milk frother/steam wand makes it easy to create rich, creamy drinks. Constructed from durable stainless steel, this machine is built to last. And at just 13 x 8 x 11 inches, it's compact enough to fit on most countertops. Whether you're a coffee lover or just looking for a great way to impress guests, the Gevi 20 Bar Compact Professional Espresso Coffee Machine is a perfect choice and heads up my list of the top 5 coffee machines under $200
#2: AeroPress Original Coffee & Espresso Maker
For those who prefer French press coffee, the Aeropress Original is a great option. It uses a unique brewing method that combines the best of both French press and drip brewing. First, coffee grounds are placed in the chamber and hot water is added. Then, the plunger is inserted and pressed down slowly, forcing the brewed coffee into the cup. The result is a rich, full-flavored cup of coffee without the bitterness that can sometimes occur with other brewing methods. The AeroPress is also very easy to clean, making it a great choice for those who want to enjoy fresh, delicious coffee without any hassle, and with a competitive price of around $40 it won't break the bank either.
#3: Cuisinart 4 Cup w/Stainless-Steel Carafe Coffeemaker
If you don't need all the bells and whistles of more advanced coffee machines, the Cuisineart 4-cup stainless steel carafe coffee maker is a great choice. It's compact and easy to use, and it brews a decent cup of coffee in just minutes. It doesn't have any fancy features, but it gets the job done well—and at around $35, it's an unbeatable value. The Cuisinart 4 Cup w/Stainless-Steel Carafe Coffeemaker is a great way to enjoy fresh, hot coffee at home or on the go and this coffeemaker features a stainless steel carafe that retains heat well, so your coffee will stay hot for longer. It also has a built-in water filter, so you can be sure that your coffee will taste great and it's versatile design allows you to brew both caffeinated and decaffeinated coffee. Plus, the Cuisinart 4 Cup w/Stainless-Steel Carafe Coffeemaker comes with a 1-year limited warranty, so you can be confident in your purchase. I love its simplicity and whether you're a coffee lover or just looking for an easy way to make great-tasting coffee at home, the Cuisinart 4 Cup w/Stainless-Steel Carafe Coffeemaker really is the perfect choice.
#4: The Keurig K-Select Single Serve Coffee Maker
If you're looking for convenience, it's hard to beat Keurig's K-Select Single Serve machine. Just pop in a K-Cup pod and push a button, and you'll have a fresh cup of coffee in seconds. It comes with six different brew size options, so you can make anything from a small cup to a large carafe. And with over 500 different K-Cup varieties available, there's sure to be a flavor that suits your taste buds. I love the Keurig K-Classic coffee maker because it's a simple, straightforward way to brew fresh, delicious coffee at home. It has a beautiful, compact design and easy-to-use controls, which makes it ideal for small spaces or busy households. You can also select six to ten-ounce brew sizes to suit your need, and with its convenient set of programmable controls that let you customize the strength and temperature of your coffee, it really has everything you need for a home coffee brewer. With its classic black finish, the Keurig K-Classic coffee maker is a timeless addition to any kitchen countertop.
#5: The Ninja Hot and Cold Brewed System Coffee Maker & Tea Infuser
Last but not least is the Ninja Hot and Cold Brewed System—a versatile machine that can brew both hot and cold beverages. Looking to make a great cup of coffee or tea? The Ninja CP307 Hot and Cold Brewed System is a versatile coffee and tea maker that can brew 6 different sizes and 5 different styles of beverage. With the push of a button, you can choose to brew hot or cold, and the machine will automatically adjust the brewing time and temperature to create the perfect cup of tea or coffee. The thermal carafe keeps beverages hot for up to 2 hours, and the frother creates rich, creamy foam for cappuccinos and lattes. The Ninja CP307 is the perfect coffee and tea maker for busy mornings or entertaining guests. It's also easy to clean, with removable brew baskets that are dishwasher safe. Whether you're in the mood for a refreshing iced tea or a steaming hot latte, the Ninja CP307 Hot and Cold Brewed System has you covered.
Final Thoughts
So, there you have it—my top five picks for the best coffee machines under $200! In today's market, there are dozens of different brewers to choose from—but these five machines stand out from the crowd thanks to their combination of quality and affordability. So whether you're looking for an espresso machine or a French press, there's sure to be a machine on this list that's perfect for you.