Top of the Mornin Coffee is a unique blend of coffee created by the famous Irish YouTuber, Jacksepticeye. This coffee is not only a caffeine boost but makes a delicious cup of joe that can be enjoyed by anyone.
For those who are not familiar with Jacksepticeye, he is a popular YouTube content creator who has built a massive following with his upbeat and energetic personality. He is known for his gaming videos, humorous skits, and inspiring messages, which has made him one of the most beloved creators on the platform. With his growing popularity, Jacksepticeye decided to launch his own coffee brand, and the result was Top of the Mornin Coffee.
The coffee blends are made with beans from Honduras, Peru, Sumatra, and Ethiopia depending on the blend. The blends are carefully crafted in small batches to ensure that they are rich in flavor making them the perfect choice for coffee lovers and people new to coffee.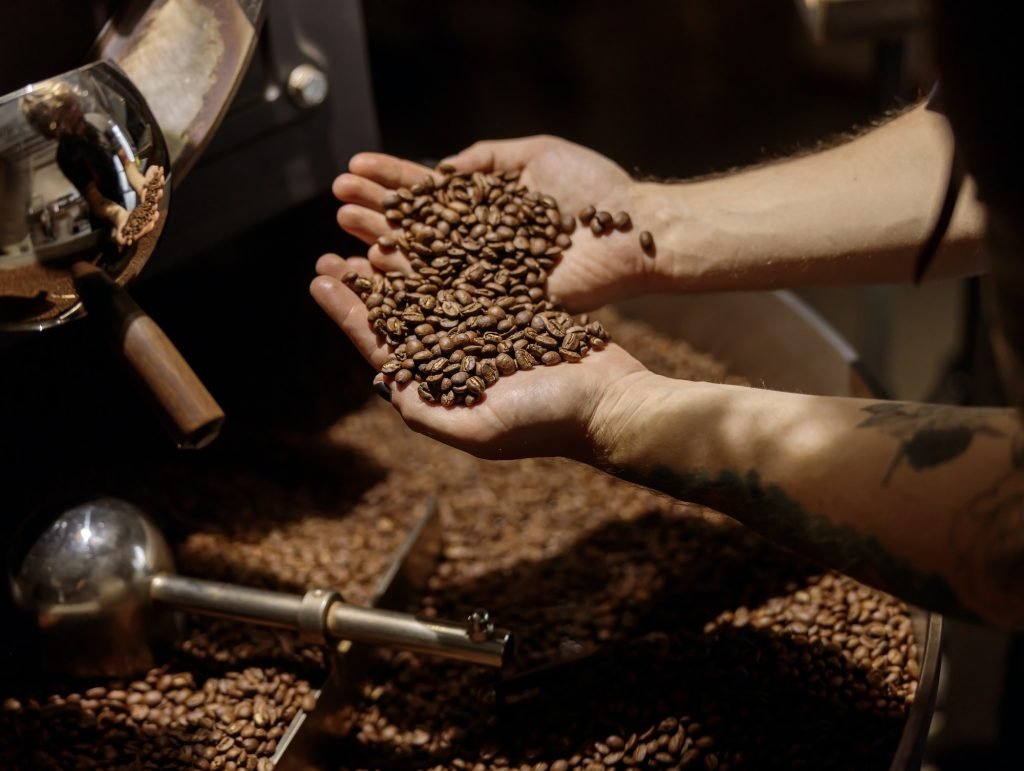 How its made
Top of the Mornin Coffee is made with ethically sourced beans from different countries and roasted in small batches to ensure maximum taste and flavor. Top of the Mornin Coffee makes sure to ensure responsibly, sustainably, and ethically sourced beans which means you can sit safely knowing you're buying the best. Top of the Mornin Coffee only uses the highest-grade coffee beans, grade 1 to ensure the best taste and flavor profile.
The Blends
As of writing this article, there are 3 blends available Morning Glory, Golden Hour, and Midnight Oil we tried all three here's what we thought.
Morning Glory Blend is a unique and flavorful blend that will make your morning shine. This special blend includes a combination of mellow East African coffees combined with beans from Central America, producing a smooth and sweet cup. The flavor profile has fruity and berry notes to it making it a sweet and light roast perfect for a lovely morning brew.
Golden Hour Coffee Blend is a unique and delicious coffee blend that is sure to leave you feeling energized and alert. This blend is made with medium-roast Peruvian coffee beans which provide a full-bodied, yet smooth taste. With its light acidity, subtle sweetness, and beautiful praline taste, this coffee is perfect for any time of day. Whether enjoyed in the morning or as an afternoon pick-me-up, it's sure to provide you with the boost you need.
Midnight Oil Coffee Blend is an exceptional coffee experience. This special blend is made with dark roast Honduran coffee beans. The mix of the beans creates a complex flavor with a wonderful chocolate and toffee taste. Each sip is full-bodied and smooth with a lingering finish that will have you reaching for your mug again and again. With its rich taste and excellent flavor profile, this coffee blend will be sure to keep you wide awake and happy.
Our Favourite was the Midnight Oil Coffee. We love an excellent dark roast and not a lot comes close to the taste and quality of this roast. We have made extra care to keep this beautiful roast always stocked in our kitchen.
Conclusion
Top of the Mornin Coffee is a unique and delicious way of enjoying coffee at home that can be enjoyed by anyone from coffee enthusiasts to people who just enjoy a daily cup of joe. We here at BushyBeard can't recommend it enough.