Millions of people around the world enjoy black coffee as a popular beverage. It's a staple in many households and workplaces, often consumed to help wake up and stay alert throughout the day. However, have you ever wondered if your daily cup of Joe is bad for your teeth? In this article, we'll explore the effects of black coffee on dental health.
Caffeine is one of the most well-known components of black coffee. It's what gives us the energy boost we crave in the morning. However, caffeine can also cause dry mouth and decrease saliva production, which can lead to an increased risk of dental caries. This is because saliva helps neutralize the acid in our mouths and wash away food particles that can cause tooth decay.
The acidity in black coffee can also erode tooth enamel over time, making teeth more susceptible to decay and sensitivity. The same goes for black tea due to its high tannin content. The Journal of Conservative Dental Sciences conducted a study that discovered coffee extract had a significant impact on the development of bacteria linked to dental caries.
So what can you do to protect your teeth while still enjoying your daily cup of black coffee? Brushing your teeth after drinking can help remove any sugar or acidic residue left in the mouth. Regular dental check-ups and cleanings at a trusted clinic can help prevent gum disease and maintain a healthy smile.
The Acidic and Staining Effects of Black Coffee on Your Teeth
While black coffee can provide an energy boost and offer numerous health benefits, it's important to understand the effects that black coffee can have on your teeth. In this section, we'll discuss the acidic and staining effects of black coffee on your teeth.
Coffee Stains: The Culprit Behind Discolored Teeth
One of the most significant concerns regarding black coffee consumption is its potential to cause stains on your teeth. Tannins, which are naturally occurring compounds present in many plant-based foods and beverages, are what cause coffee stains. Tannins are responsible for giving coffee its dark color and strong flavor.
When you drink black coffee, tannins bind to the enamel on your teeth, causing discoloration over time. The longer you consume black coffee, the more likely you are to develop noticeable stains on your teeth.
Tooth Decay: A Serious Consequence of Acidic Black Coffee
In addition to causing stains, drinking black coffee can also lead to tooth decay. Black coffee has an acidic pH level that can erode tooth enamel over time. Enamel is the hard outer layer of your teeth that protects them from damage.
When enamel wears away due to acid erosion, it leaves your teeth vulnerable to decay and cavities. Streptococcus mutans bacteria thrive in an acidic environment created by consuming acidic beverages like black coffee.
Antibacterial Properties: A Silver Lining for Oral Health
Despite its staining and acidic effects, there is some good news for those who enjoy a cup of black coffee each day. Chlorogenic acid found in black coffee has antibacterial properties that help prevent S.mutans growth in dental plaque.
Moreover, tannins present in black coffee have anti-adhesive properties that reduce bacterial adhesion to tooth surfaces, thereby reducing plaque formation.
Antioxidant Activity: An Added Benefit for Your Oral Health
Black coffee also has antioxidant activity that can benefit your overall oral health. Free radicals can contribute to a variety of health issues, including gum disease, and antioxidants help shield your body from this damage.
How to Prevent Teeth Stains from Black Coffee and Other Foods/Beverages
Use a Straw to Drink Black Coffee to Minimize Contact with Teeth
One of the easiest ways to prevent tooth stains from black coffee is by using a straw. When you drink black coffee through a straw, it minimizes contact between the coffee and your teeth. This means that fewer of the staining compounds in the coffee comes into contact with your enamel, reducing the risk of discoloration.
Using a straw is especially important if you like to sip on your coffee throughout the day. By sipping on black coffee for extended periods, you expose your teeth to staining compounds repeatedly, which can lead to significant discoloration over time. Using a straw can help minimize this exposure and keep your teeth looking their best.
Rinse Your Mouth with Water After Drinking Black Coffee to Wash Away Any Residue
Another easy way to prevent tooth stains from black coffee is by rinsing your mouth with water after drinking it. This lessens the coffee's ability to stain your teeth by washing away any residue it may have left behind.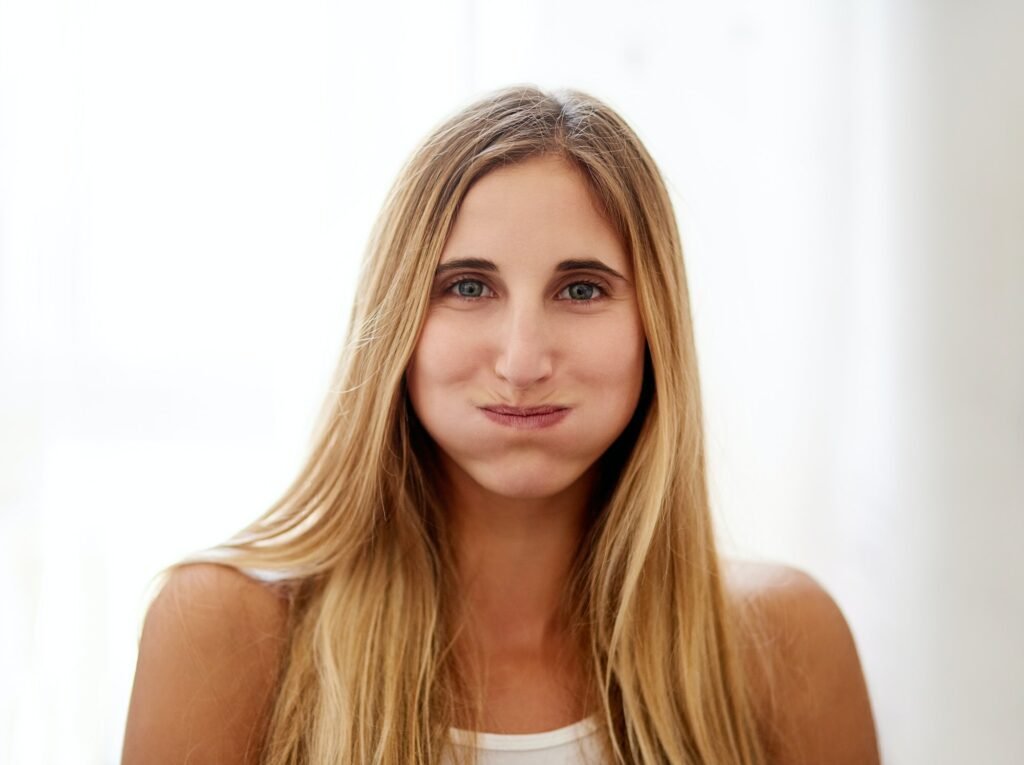 To rinse effectively, take a few sips of water immediately after finishing your cup of black coffee. Swish it around in your mouth for 20-30 seconds before spitting it out. If possible, use cool or lukewarm water rather than hot water since hot water can actually make staining worse by opening up pores in your enamel.
Brush Your Teeth at Least Twice a Day with Fluoride Toothpaste to Prevent Stains
Brushing your teeth regularly is one of the most effective ways to prevent stains from black coffee and other foods/beverages. By removing plaque buildup and surface stains regularly, you reduce their ability to penetrate deeper into the enamel and cause long-term discoloration.
Make sure you brush at least twice per day for two minutes each time using fluoride toothpaste. Fluoride helps strengthen tooth enamel and makes it more resistant to staining over time.
Limit Your Consumption of Black Coffee and Other Staining Foods/Beverages
While it's not always practical to eliminate black coffee and other staining foods/beverages from your diet entirely, limiting your consumption can help reduce their impact on your teeth. Try to stick to one or two cups of black coffee per day rather than drinking it all day long.
Be mindful of other foods and beverages that can stain your teeth, such as red wine, tea, soy sauce, and berries. If you do consume these items, rinse with water or brush your teeth soon afterward to minimize their staining effects.
Use Whitening Toothpaste or Visit a Dentist for Professional Teeth Whitening Treatments
If you're already dealing with significant teeth stains from black coffee or other sources, using whitening toothpaste or visiting a dentist for professional treatments can help restore your smile's brightness.
Whitening toothpaste works by removing surface stains through gentle abrasion. While it won't remove stubborn stains, black coffee-related mild discoloration may be manageable with this.
Professional teeth whitening treatments use stronger bleaching agents to remove deeper stains from the enamel. These treatments are typically more expensive than whitening toothpaste, but offer more dramatic results in less time.
Consider Using a Mouthguard if You Grind Your Teeth
Finally, if you grind your teeth (a condition known as bruxism), consider using a mouthguard to protect them from further damage and staining. Grinding puts additional pressure on the enamel and can cause micro-cracks that make it easier for staining compounds to penetrate.
By wearing a mouthguard at night (when most grinding occurs), you reduce the risk of damage and keep your enamel healthier over time. This can also help prevent future discoloration caused by black coffee and other foods/beverages.
Regular Dental Cleanings: Importance for Coffee Drinkers
The Importance of Regular Dental Cleanings for Coffee Drinkers
Because coffee consumption can stain teeth and lead to plaque buildup, regular dental cleanings are necessary for coffee drinkers.
Stained Teeth and Plaque Buildup
Coffee is notorious for staining teeth due to its high concentration of chromogens, which are compounds that attach to tooth enamel and cause discoloration. The darker the roast of the coffee bean, the more chromogens it contains. Over time, these stains become more difficult to remove with regular brushing and may require professional cleaning.
In addition to staining teeth, coffee can also contribute to plaque buildup. Plaque is a sticky film of bacteria that forms on teeth and gums and can lead to tooth decay and gum disease if not removed regularly. The acidity in coffee can also erode tooth enamel over time, making teeth more susceptible to decay.
Different Types of Coffee Beverages
Not all coffee beverages are created equal. Espresso drinks tend to have higher acidity levels than drip coffee due to their shorter brewing time. This means that espresso drinkers may need more frequent dental cleanings than those who consume drip coffee.
Similarly, robusta coffee beans contain higher levels of caffeine and chlorogenic acid than arabica beans, which can lead to greater staining and plaque buildup on teeth. As such, those who consume robusta-based coffees may need more frequent dental cleanings than those who stick with arabica-based brews.
Bad Breath Prevention
Another potential issue for coffee drinkers is bad breath caused by the drink's strong aroma. While brushing your teeth after drinking coffee can help alleviate this problem temporarily, regular dental checkups are essential to identifying any underlying issues causing bad breath.
Visiting a dentist regularly allows them to identify any potential dental issues caused by coffee consumption and provide appropriate treatment before they worsen. The frequency of cleanings for coffee drinkers may vary depending on their individual oral health needs and the amount of coffee they consume.
Removing Coffee Stains from Teeth: Methods and Tips
Brushing Your Teeth: The Best Way to Prevent Stains
The easiest and most effective way to prevent coffee stains on your teeth is by brushing them after drinking black coffee. This simple step can help remove any residual coffee particles that may have settled on your teeth, preventing them from causing stains over time. It's important to use fluoride toothpaste and brush gently for at least two minutes, paying special attention to the areas where coffee stains are most likely to occur, such as the front teeth.
Drinking water along with black coffee
Another way to reduce the impact of coffee stains on your teeth is by drinking water alongside your black coffee. This can help wash away some of the staining compounds present in the coffee, reducing their contact with your teeth. Staying hydrated throughout the day can help keep your mouth moist and healthy, which can also reduce the likelihood of staining.
Whitening Treatments for Removing Coffee Stains
If you already have coffee stains on your teeth, there are several whitening treatments available that can help remove them. These include over-the-counter products like whitening toothpaste and strips, as well as professional treatments like bleaching or laser whitening. However, it's important to consult with a dentist before using any of these products to ensure they're safe for you and won't cause any damage or sensitivity.
The Roasting Process and Staining Potential
Interestingly, the roasting process of coffee beans can affect their staining potential on your teeth. Darker roasts generally contain more staining compounds than lighter ones due to their longer roasting times. So if you're concerned about avoiding stains on your teeth but still want to enjoy black coffee, choosing a lighter roast may be a better option.
Limiting Your Intake of Black Coffee
Finally, limiting your intake of black coffee can also help reduce the likelihood of staining on your teeth as well as other potential negative effects on oral health. Consider drinking coffee through a straw to minimize contact with your teeth, or opt for other beverages like tea or water instead. And if you do indulge in black coffee, be sure to follow the tips above to minimize its impact on your teeth.
Drinking Water After Consuming Coffee to Prevent Teeth Damage
Washing Away the Remnants of Coffee with Water
After consuming coffee, it is essential to drink water to prevent tooth damage. Drinking water helps to wash away any remaining coffee or other beverages from the mouth. This simple act can help reduce the risk of bacteria buildup in the mouth, which can cause tooth decay and gum disease over time. By washing away the remnants of coffee with water, you are taking a proactive step toward maintaining good oral hygiene.
Healthy Choice for Your Teeth and
Separating Myth from Fact: Is Black Coffee Really Bad for Your Teeth?
The Effects of Black Coffee on Your Teeth
Many people are concerned about the effects that black coffee can have on their teeth. In this section, we'll explore some of the myths and facts surrounding black coffee and its impact on dental health.
Myth: Black Coffee Stains Your Teeth
Fact: While it's true that black coffee can cause teeth staining over time, it doesn't necessarily mean that it's bad for your teeth. The staining occurs when pigments from the coffee get trapped in the microscopic pits and ridges on the surface of your teeth. This is more likely to happen if you drink large amounts of coffee or if you don't practice good oral hygiene habits.
Myth: Black Coffee Causes Tooth Decay
Fact: Adding sugar or cream to your black coffee can increase the risk of tooth decay and other dental problems. However, drinking black coffee alone does not directly cause tooth decay. The acidity in black coffee can erode tooth enamel over time, which can lead to tooth sensitivity and cavities. But as long as you drink it in moderation and rinse your mouth with water afterward, you should be able to minimize these negative effects.
Myth: Brushing Your Teeth Immediately After Drinking Black Coffee Is Good for You
Fact: Brushing your teeth immediately after drinking black coffee can actually do more harm than good. This is because brushing too soon after consuming acidic foods or beverages like black coffee can further damage the weakened enamel on your teeth. It's best to wait at least 30 minutes before brushing so that your saliva has a chance to neutralize some of the acid.
Preventing Dental Issues Caused by Black Coffee
To prevent any dental issues caused by drinking black coffee, there are several things you can do. First and foremost, practice good oral hygiene habits such as brushing your teeth twice a day, flossing daily, and using mouthwash. It's also important to drink black coffee in moderation and rinse your mouth with water afterward to help neutralize the acidity.
Regular dental check-ups and cleanings are also crucial for maintaining good oral health. Your dentist can identify any issues early on and provide treatment before they become more serious. There are a number of whitening options available that can help return your smile's natural radiance if you're concerned about the stains brought on by black coffee.
Final Thoughts on the Effects of Black Coffee on Your Oral Health
In conclusion, while black coffee may have some negative effects on your teeth, it is not necessarily bad for your oral health. Recent studies have shown that moderate consumption of coffee can actually provide health benefits such as reducing the risk of certain diseases.
However, it is important to be mindful of the acidic and staining effects that black coffee can have on your teeth. To prevent teeth stains, consider drinking through a straw or rinsing your mouth with water after consuming coffee. Regular dental cleanings are also crucial for maintaining good oral health, especially for coffee drinkers.
If you do experience coffee stains on your teeth, there are various methods and tips available to help remove them. And don't forget to drink plenty of water throughout the day to prevent damage to your teeth.
Separating myth from fact is essential; moderate intake can provide health benefits without causing significant harm.
Overall, it's important to maintain good oral hygiene habits regardless of whether you consume black coffee or not. Brushing twice a day, flossing regularly, and visiting the dentist at least once a year are all crucial steps in ensuring optimal oral health.
Remember that every individual's situation is unique, and consulting with a dental professional is always recommended if you have concerns about the effect of black coffee on your oral health.