CBD in coffee?
CBD coffee is becoming increasingly popular as a new trend in the coffee industry. As people become more aware of the therapeutic benefits of cannabidiol, they are seeking out coffee products infused with CBD. Cannabidiol is derived from the hemp plant and can be used to treat a wide range of conditions such as inflammation, muscle spasms, pain relief, depression, and anxiety. Some people simply enjoy its relaxing effects without any medical purpose. With the popularity of CBD increasing, it's no surprise that CBD has made its way into coffee products.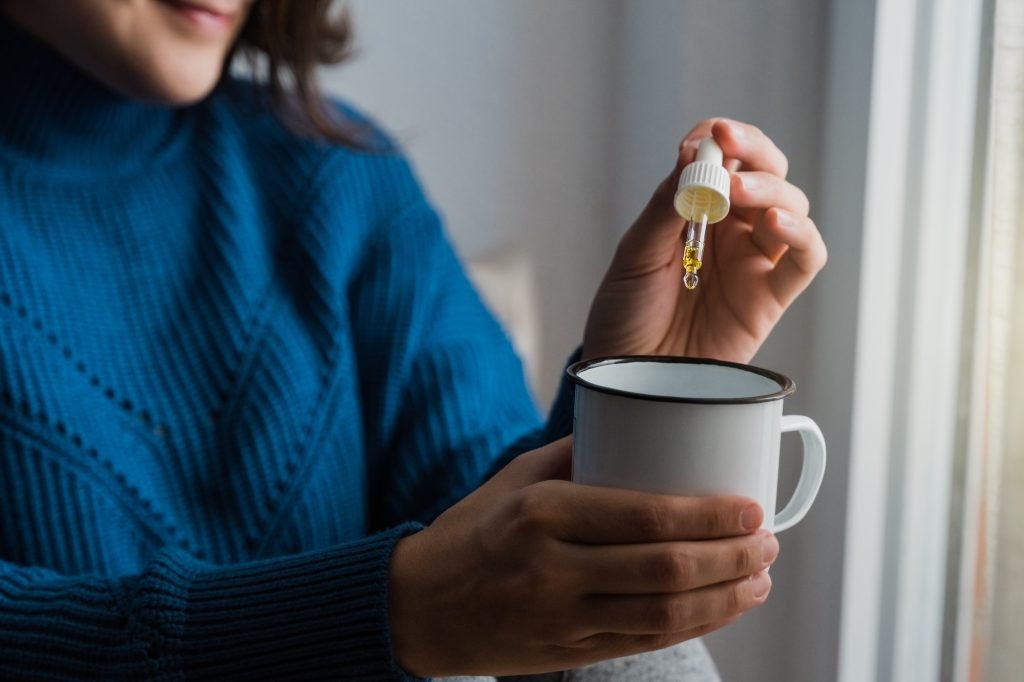 Why you should try CBD in coffee
CBD-infused coffee offers a unique flavor profile that differs from traditional coffee. It typically has an earthy flavor and aroma due to the hemp plant extract used to create it. For those who are sensitive to caffeine or prefer not to drink caffeinated beverages, CBD-infused coffee is a great alternative because it does not contain any caffeine. Furthermore, some people report that drinking this type of coffee can provide an uplifting feeling without the jitters associated with traditional coffee.
How to make CBD-infused coffee
The process for putting CBD in coffee is similar to traditional methods but requires an extra step. First, hemp flowers are steeped in hot water and then blended with freshly brewed espresso beans or ground beans before being added to milk or filtered water for steaming or cold brewing purposes respectively. This additional step helps ensure that the desired amount of cannabidiol is present in each cup for consistent concentration levels of CBD throughout your cup of joe. The final product should have noticeable notes of nutty and earthy flavors along with a hint of citrus fruitiness due to terpenes naturally found in hemp plants.
Ways you can spice up your CBD coffee
If you are looking for an extra boost of energy while enjoying the calming effects of cannabidiol, try adding some coconut oil or MCT, or try RSO in coffee! These oils act as carriers for the CBD molecule which allow it to enter cells faster and easier than other methods like tinctures, capsules, or edibles which need to be digested first before they can take effect on one's body. Additionally, adding these oils to one's daily cup of joe provides enhanced bioavailability resulting in higher potency levels overall for better results when using CBD as part of one's wellness routine.
Conclusion
One may also opt for pre-made mixes such as sugar-free syrups containing varying amounts of cannabidiol if they want a quicker way to get their daily dose without having to wait around for their beverage to steep properly beforehand; however, keep in mind these mixes usually include additional ingredients like vegetable glycerin which could affect one's overall taste preference depending on their individual palate! Regardless if you choose pre-made mixes or prefer making your own from scratch at home either way will provide you with an enjoyable experience when sipping on your favorite cup of joe enhanced by potent healing properties found within natural cannabinoids like cannabidiol (CBD).