As the leaves begin to change color and the air turns crisp, it's time to start enjoying all of the wonderful flavors of fall. And what better way to celebrate the season than with a delicious cup of pumpkin spice coffee? This easy-to-make drink is perfect for chilly mornings or as an afternoon pick-me-up. Simply brewed coffee is combined with milk, pumpkin puree, and a few spices for a flavorful and satisfying treat. Best of all, it can be made using ingredients that you likely already have on hand. So go ahead and cozy up with a mug of homemade pumpkin spice coffee – your taste buds will thank you!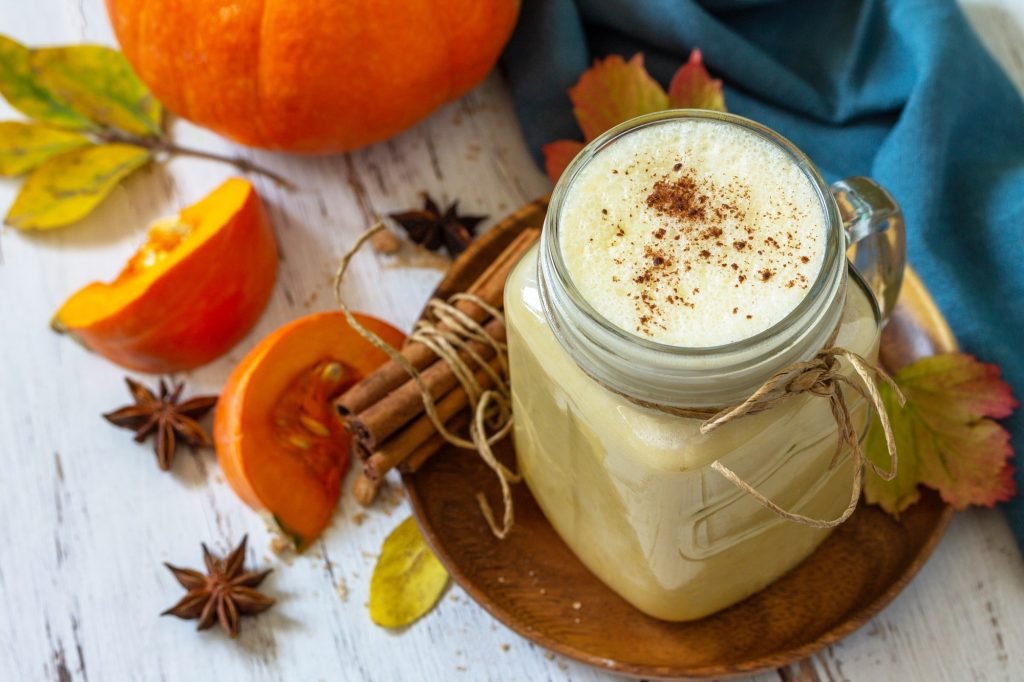 What is pumpkin spice coffee?
Pumpkin spice coffee is a type of flavored coffee that typically contains spices like cinnamon, nutmeg, and cloves. Some variations of pumpkin spice coffee also include ginger, allspice, and even black pepper. While the exact ingredients can vary, these spices are generally what give pumpkin spice coffee its characteristic flavor. Pumpkin spice coffee is usually made with brewed coffee and milk, and sometimes also includes pumpkin puree or syrup.
How to make pumpkin spice coffee at home
Fall is in the air, and that means it's time for all things pumpkin! One of our favorite fall treats is pumpkin spice coffee. Making this delicious drink at home is easy and only takes a few minutes. Here's how:
Ingredients:
-1 cup of coffee
-1/2 cup of milk
-2 tablespoons of pumpkin puree
-1 teaspoon of pumpkin pie spice
-1 tablespoon of sugar (optional)
Instructions:
1. brew your coffee as you normally would.
2. while the coffee is brewing, heat the milk in a small saucepan over low heat.
3. once the milk is warm, add the pumpkin puree and stir until combined.
4. add the pumpkin pie spice and sugar (if used) and stir until combined.
5. once the coffee is ready, add the milk mixture and enjoy!
The benefits of drinking pumpkin spice coffee
Pumpkin spice coffee is a delicious and autumnal way to enjoy your morning cup of joe. But did you know that pumpkin spice coffee can also be good for you? That's right, this tasty treat can actually offer some health benefits. Let's take a look at a few of the ways that drinking pumpkin spice coffee can be good for you.
Boosts Immunity
Pumpkin spice coffee is full of antioxidants, which can help to boost your immune system. This is especially important in the fall and winter months when flu-related illnesses are more common. The antioxidants in pumpkin spice coffee can help your body fight off infection and stay healthy.
Reduces Inflammation
Pumpkin spice coffee is also anti-inflammatory, which can help reduce swelling and pain in the body. This can be helpful for those who suffer from conditions like arthritis or fibromyalgia. If you're looking for a natural way to reduce inflammation, try adding a cup of pumpkin spice coffee to your daily routine.
Improves Digestion
If you're looking for a delicious way to get more fiber in your diet, look no further than pumpkin. This seasonal favorite is not only packed with nutrients like vitamin A and potassium, but it also provides a good amount of fiber. Fiber is an important nutrient for maintaining a healthy digestive system. It helps to add bulk to the stool, which can make bowel movements more regular. Fiber is also thought to help reduce the risk of some gastrointestinal conditions, such as diverticulitis. So next time you're at the grocery store, be sure to pick up a few cans of pumpkin. You'll not only be getting a tasty treat, but you'll also be doing your digestive system a favor.
Recipes for pumpkin spice coffee
Looking for a delicious way to enjoy pumpkin spice coffee? Check out our blog for recipes! From traditional coffee drinks to creative twists on your favorite fall flavors, we've got something for everyone.
Our top picks include:
Pumpkin Spice Latte: A classic fall favorite, this recipe is perfect for anyone who loves the taste of pumpkin and coffee.
Pumpkin Spice Mocha: For chocolate lovers, this rich and creamy mocha is a must-try. It's made with real chocolate, so you know it's going to be good!
Pumpkin Spice Coffee Cake: This recipe is perfect for breakfast or dessert. It's moist and flavorful, with just the right amount of sweetness. Serve it warm, topped with a scoop of ice cream or a dollop of whipped cream.
Do you have a favorite pumpkin spice coffee recipe? Share it with us in the comments!
Conclusion
Pumpkin spice coffee is the perfect way to enjoy all the flavors of fall in a cup. With just a few simple ingredients, you can make this delicious and cozy beverage at home. So next time you're in the mood for something warm and comforting, give this recipe a try.